"Healing is all about letting your tears flow out
And the good memories and love flow in."

At Delapenha's, we believe getting back to life is difficult yet crucial. When someone close passes away, the sorrow is tremendous and can affect your day-to-day life. Our team acknowledges that even though every individual deals with grief in their own way, we can help you have a fast-healing process and support you in every step of your journey. Our aim is to help you live a happy and complete life.
We Will Love to Hear Your Story
The memory of your loved one is a treasure, share it with us! We will be glad to know your story! Feel lighter and step into the strongest healing process today! After all, life goes on…! Our wish is to aid you in finding your way through the darkness, finding hope and healing your heart!
Death is an inevitable part of life and finding peace after the death of a loved one- adult or child is essential. We offer bereavement counselling to let you and your family stay strong through this hard time. Our caring professionals will be your best friend and the gentle hand on your shoulder while you struggle through the loss.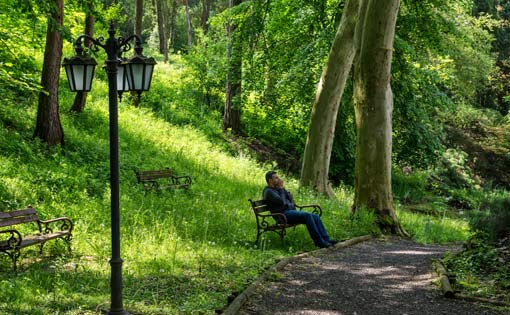 Grief – Honoring your loved One

As we begin to heal we will find ways to honor our loved one's memory. They may be small or very significant ways, but the point is to choose events and contributions that will make a difference in our lives.
Here are just some of the ways individuals have honored their loved ones:
Planting a special type of tree or plant, which brought them great joy, in a public place for all to see. Seek permission where this tree can be planted and place a small plaque beneath the tree, which can be engraved with their favorite quote or any other appropriate writings.
Find a corner for books that belonged to your loved one. Books are interesting, because together they create an indirect story line about the interests of a person. Honor the life interests of your loved one by displaying their books for others to enjoy and remember.
Display old photos of your loved one in a creative way. I think it's nice to display pictures versus keeping them tucked away in a photo album. Feel free to incorporate unique picture display ideas into your everyday spaces. Friends and family members can be hesitant to discuss the deceased loved one, but pictures and dialogue can be very comforting to those who are grieving.
Ask children to draw pictures of their favorite moments with their loved one, if they have been affected by the death. Select a wall and display these cherished pictures in a collage.
Frame a cherished garment that belonged to your loved one. Garments and textiles can be framed by professional framers in many ways.
Organize a fundraising event to raise money for a charity.
Families pool their resources together and raise additional funds from their loved one's business colleagues, neighbor and friends to develop a scholarship program. This scholarship bears the name of the loved one and is given to students.
It doesn't matter how we memorialize our loved ones, the important thing is that we do so in a manner that we help others.
Deborah Delapenha-Simmonds
Grief Counsellor
Deborah Delapenha-Simmonds Grief Counsellor